So after missing a trick a few years back and not taking the cameras with them to classy Marbella,
ITV2
have decided to make a special out of it this time. And let's be honest, it wasn't as exciting as it could have been.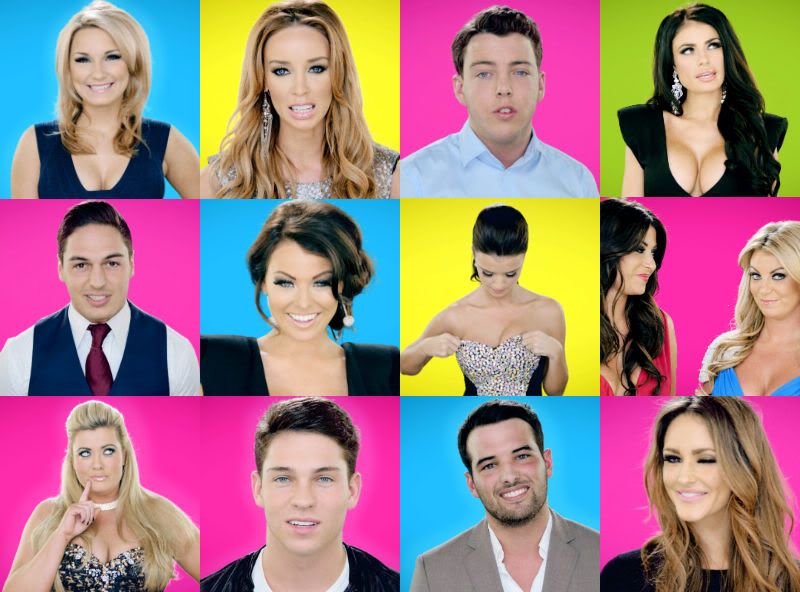 Georgina didn't go Marbs. Oh that's right, no one gives a shit.
SOME OBSERVATIONS.
We start off with the gang on EasyJet, the hallmark of quality. My goodness I would not have been happy sitting next to them lot. Gobshites.
Billi decided to call their house in Marbs the Pussy Palace. What the hell is this, The Inbetweeners Movie?
The whole show is building up to a Champagne Spray Party. Sounds horrendous.
People who say "I'm single" even though they ARE dating someone really winds me up. I'm looking at you, Lauren P.
Mario proposed to Lucy but we knew this was happening as it's been all over the papers. DULL.
Lauren G was at boot camp. So what? You've put on a bit of weight, you lose a bit of weight. GET OVER IT.
Arg and Gemma make me sick. Both are vile. When Gemma said "You ain't getting this candy" not only did I want to throw my remote at the TV but Arg was right; she was embarrassing herself. Because Arg couldn't give two shits about anyone but himself, so what was she planning on achieving? Maybe Gem, just maybe you shouldn't have thrown yourself on him, kissing him and getting into his bed because he's pathetic and immature. Rami should tell you to pack your bags because you've been incredibly disrespectful to him. I hope no self respecting women would go near Arg even if he was the last "man" (and I use that term in the loosest possible sense) on earth.
Diags: Makes me want to puke.
IN CONCLUSION.
It was a let down. And I think I hate all the "new couples"; Joey and Sam, Ricky and Jess, Lauren P and Tom. Not one of them look like they even remotely care for one another, unless it means they are on the camera more. Sam, in particular seems very cold. She has said some very odd things about her and Joey in the past; like the producers put them together (that's what they do) and they wouldn't have dated without the cameras. Even in her autobiography (crazy I know. She may look mid 40s but apparently she's in her early 20s... I'd check the birth certificate first) she said it wasn't amazing with Joey. Why would he want to get back with her?
I like a good argument and some drama but nothing really happened in Marbs. The script writers need to tell them lot to get more interesting lives.
I'm not sure why I watch TOWIE sometimes. I don't think there is anyone I do like...
The Geordie Shore lot were right about this TOWIE special...
it was crap
.